Why choose Academy Appliance Rental?
Flexibility -We offer rental  terms anywhere from 1 month to 4 months, and flexible week to week options after initial term
Service Area – We deliver to all of Brisbane, Gold Coast, Sunshine Coast and Ipswich regions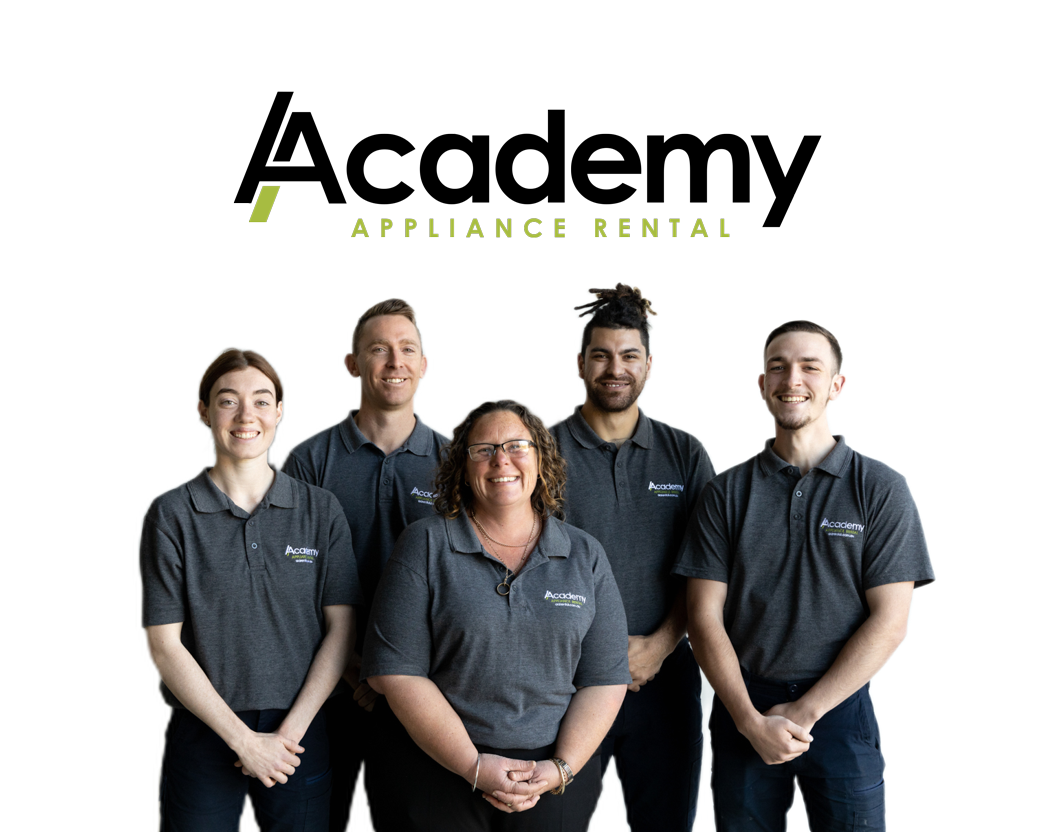 Flat Mates Can Take Over Your Furniture Rentals
If you're concerned that maybe you might not be at the apartment long, or even if it's a planned short term stay, we can help you out. The great thing about our rentals is that your flatmates can easily take over the contracts if they wish to once you leave. We strive to make furniture rentals in St Lucia, Toowong, Woolloongabba, West End, Brisbane CBD – wherever you may be located – as convenient as possible.
If you decide to move out, and a flatmate wants to take over the contract, all you need to do is give us a call two weeks before the transfer. We'll take all the new details from your flatmate, and set up a time to sign papers. We can even arrange to come to you if necessary, or everything can be taken care of through email.
Furniture rentals in Brisbane and surrounding areas don't have to be difficult. Give Academy Appliance Rental a call (07) 3398 2475 and let our experienced staff walk you through the process.
The Best Furniture Rentals in Brisbane
Brisbane is a big city, so it can be hard to find the best choice for furniture rentals that will not only provide quality appliances at an affordable price, but also have the ability to deliver to a wide range of locations.
Here at AA Rental, we are proud to offer furniture rentals across Brisbane. Whether you live in St Lucia, Toowong, West End, Woolloongabba – even Brisbane CBD, we can deliver right to your doorstep. Our reach extends to Sunshine Coast, Gold Coast & Toowoomba, with quality products at affordable prices.
We provide affordable, quality furniture & appliances to Students, Retirees, Business People and everyone in between. Our mission is to have a furniture & appliance package which is right for you.