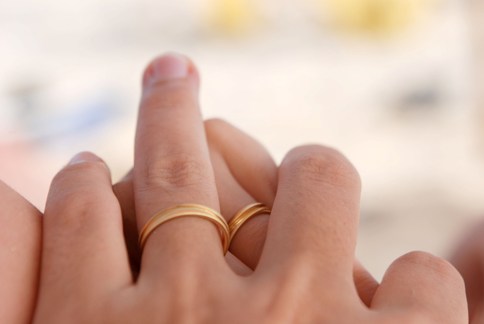 Newlyweds: Save on Brisbane furniture rentals
Most newlyweds start married life with humble beginnings. Many of them spend so much on wedding preparations. They often forget they also need money to start their new life and pay for a new apartment, new sofa or dining table and chairs and other cheap furniture packages (or appliance rental from a Brisbane furniture rentals company), or even a new car. If you're a newlywed or getting married soon, we hope these five tips can help you manage your finances:
Set a budget
It's tempting to splurge in a two-income household. It gives you the wrong impression of having a bottomless pocket. But fight that urge and keep your spending as it is. If you usually bring a home-cooked meal for lunch, continue doing so. Share a car (or a cab) to keep spending down. Continue taking the bus or train to work the way you used to.  Draw up a budget for buying new items. Also set aside a budget for renting from a Brisbane furniture rentals company.
Don't buy–rent from a Brisbane furniture rentals company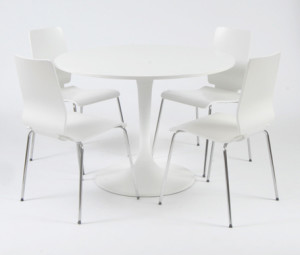 It can be tempting to furnish your new apartment with a new couch, dining table and chairs, TV, microwave oven, and refrigerator. But buying all these appliances at the start of your married life can wipe out your savings or cash gifts you receive on your wedding day. It might help to schedule your purchases and buy only the most important or affordable items. You'll need a lot of money to buy a new set of dining table and chairs and a new bed.You can rent these affordably from a Brisbane furniture rentals company.
Save!
Set aside at least 20% of your salary in a savings account and don't touch it. Consider it as seed money for a new house, an investment, or to buy new furniture. (Renting from a Brisbane furniture rentals company is still more affordable!) Target saving at least six times your monthly salary. Be prepared for the inevitable. You don't know what the future holds. You may not always have the income you're enjoying.
DIY (do it yourself)
Did you inherit your parents' old dining table and chairs? If they need simple repair, why not do it yourself? Hiring a professional can be expensive. This will save you a lot of money and teach you some new skills that are handy around the house. If it's too worn down to repair, you can always rent a new set from a Brisbane furniture rentals supplier.
Enjoy without spending too much
A good life is possible while living within your means. Do you know how to cook? With quality ingredients, you can whip up a delicious meal that's as good as any meal from a Brisbane restaurant. (It's much cheaper too!) Don't spend money on gym membership. Go running at a nearby park or catch free yoga classes within your area. Married life is meant to be an exciting, new chapter. When you're enjoying early retirement, you'll remember your early years of married life. You'll be amazed with how much you saved money by going DIY, decorating with rented couches and dining table and chairs from a Brisbane furniture rentals company. You'll wonder how you were able to stay fit without maintaining a lifetime membership at the gym.