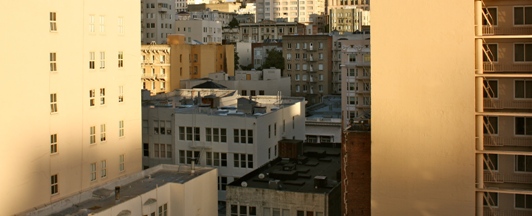 5 Tips for Living Independently
Living on your own is one of the most significant decisions you'll ever make. It's an exciting adventure. It entails coming up with your own rules and making your own decisions, such as what to cook for dinner, making your first big investment, or even buying a new car.
Living independently, however, isn't all fun. It involves responsibilities like being able to meet your monthly rent, settling credit card and appliance rental bills promptly, and even fixing the tap yourself because you can't find a plumber past midnight.
Whether you've been living with your folks for some time and now want to explore life on your own, are recently single or divorced, or recently immigrated and starting out a new life by yourself, living on your own can be challenging.
These 5 tips can help make living independently easier:
Set a budget. Living on your own means mum and dad won't be around to pay for everything if you run out of cash before the next payday. It helps to a budget even before you decide to live on your own. How much money do you need to be able to live independently? Consider how much an apartment or a room would cost in the Brisbane area, in addition to groceries and utilities, and even credit card bills.
Resist the urge to use your credit card. The temptation to use plastic to pay for non-necessities like a nice dress on sale will always be there. When you're living on your own, your parents won't be there to remind you to stay within your credit limit. Try to save your credit card transactions for emergencies.
Keep tabs on your deadlines. You may think the landlord who shows no mercy is the stuff of fiction, but you'll find out soon enough that not being up to date with your rent or bills will be to your own detriment. When you pay your bills promptly, you don't need to worry about penalties and it helps foster good relations with your landlord or building administrator. It will also make it easier for you to get a reference when you decide to move to a different apartment elsewhere in the Brisbane area.
Rent furniture or appliances instead of buying new ones. When you've found your first apartment, it can be tempting to go all out in decorating. You want your new home to be warm and cozy. But wait—can you seriously afford it? You may want to consider appliance rental for big-ticket items like refrigerators or washing machines at the start, especially as you'll be spending a lot of money for basic items like a stove or toaster, bedding, and laundry necessities. Once you can afford it, you can then start saving to buy your own appliances.
Always consider your safety and security. Living on your own means you cannot afford to be careless, especially if it's your safety and security at stake. It's important to be vigilant at all times. Don't welcome strangers into your place. Remember to lock up before retiring to bed or when you leave for work. Inform the building security of anything out of the ordinary. Take a self-defense class, if you can. For some, living independently may mean breaking the rules and making your own, but this must not come at your own risk.
Image credit: gnmills