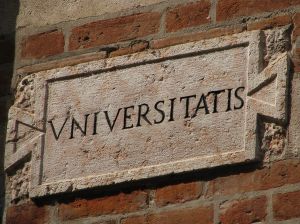 How to Get Ready for University
University opening is just around the corner. Are you ready for it?
Whether you're leaving for university for the first time or moving to a new apartment or shared accommodation, it's important to have everything you need to kick off the semester to a good start.
Aside from a wardrobe that's appropriate for university and the season, here are other things you may want to add to your checklist to get you ready:
Basic home items – To get you settled in your room, remember to bring necessities such as pillows, blankets, bed sheets, towels, and robes. Take your favourite blanket or pillow with you so it feels like you're sleeping in your own bed. A laundry basket and hangers are essentials when you're doing the laundry.
Bathroom necessities – In a shared accommodation arrangement, there will be numerous other people sharing the toilet with you. One way to practice good toilet habits is by cleaning up after yourself when you leave. A shower caddy is useful to hold all your personal essentials, and flip-flops are quite handy!
Emergency stuff – Over the course of your university life, unexpected things will come up, and while you can't prevent these from happening, you only have to be scout-ready. Have a sewing kit handy for when you need to replace a loose button or repair a hem. Include in your luggage a first-aid kit with essentials you'll need in case of a wound, an injury, or a simple headache or cough: nonstick gauze and adhesive bandages are important, as well as medicine for headache, an antacid for indigestion, and cough drops or lozenges for a sore throat. Keep in mind that a first-aid kit should not be a substitute for medical help. If it gets too serious, call a doctor.
Appliances – Depending on your situation, you may be able to bring your own furniture and appliances. If you're sharing the room with several other people, you may want to rent a bed instead of buying appliances and furniture from a local Brisbane store. This is because room assignments may sometimes change at the start of the year. Academy Appliance Rentals has individual items for rent such as microwave ovens, remote-control LCD TVs, DVD players, refrigerators, and washers. Appliance rental can be carried out on a weekly or monthly basis. The packages you rent can be delivered to you the day after you place your order. The rental fee is quite practical too. For example, a TV can be rented for as low as $6 a week. If you're sharing that rental with 2 or 4 other people, that's not such a bad idea, right?
Bedside table – You may want to start your first day off at university by waking up early, for which it's wise to set an alarm. And because time flies when you're enjoying it, having a desk calendar is helpful in keeping track of the day of the week. You may also want to bring a favorite picture frame with a snapshot of the family or your best high-school buddy so you don't get too sentimental about being away.
With these five essentials, your university life is certain to start off on the right foot. University is a life-changing experience and you'll learn many things along the way. Enjoy it while you're there!
Image credit: Mich V