Decorating on a budget? Rent appliances and other tips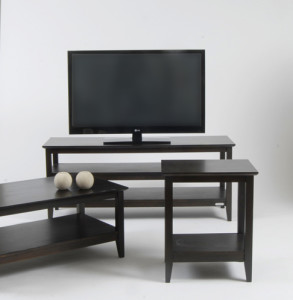 You don't have to break the bank to make your home look pleasant. With a little imagination, your small budget will go a long way into adding instant style to your place. You can rent appliances or re-purpose old furniture. The possibilities are endless! Here are five ideas to get you started:
Bring on that laid-back vibe
Wicker furniture can lighten the mood in any room and give your home that resort feel. It's also much more affordable than traditional home furniture.  Bring some color into the room by adding throw pillows with cheerful patterns.
Don't buy, rent appliances
A new set of appliances and furniture can put a dent on your budget, especially when you're building  a new home. Rent appliances instead of buying new ones. Your local appliance rental company can furnish you affordable furniture packages for as short as one week to 6 months, while you're saving for that dream designer bed.
Spacious with mirrors
Living in a cramped condominium unit? Make your place look wider by propping up a large mirror on the side. This classic interior decorator's trick is sure to make your place roomier.
Hide flaws with throws
Think your furniture look too plain? Liven them up with throw blankets. These decorative objects can be draped over the side of a sofa or folded neatly at the foot of your bed for when you need some warmth while watching television or reading a book.
New uses for old things
Stick your favourite plates on a wall to liven up your space. Can't afford a new bedside table? Use a barrel, a cool wooden chair or even a drum set you no longer use. Instead of buying bookshelves, pile up your books and turn it into a nightstand or use it to hold knick-knacks or ashtrays.