Choosing the Right Fridge A Guide for First-Time Homeowners
Choosing the Right Fridge: A Guide for First-Time Homeowners
Now that you have successfully bought your very first home, your next step is to supply it with the essentials. These include appliances that you can't live without, such as a refrigerator. This is an important piece of equipment in the kitchen because it keeps your food fresh. Since it takes longer for the bacteria to spoil your food under colder conditions, you can safely consume meals or enjoy leftovers.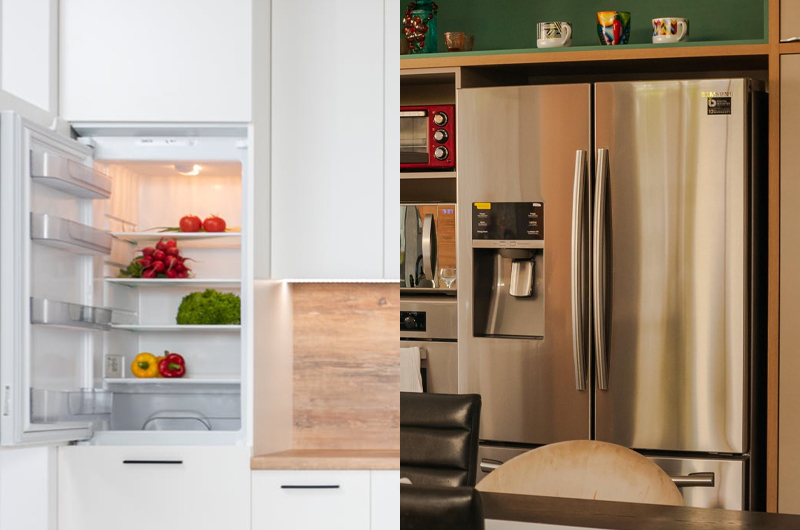 Unfortunately, a quality fridge often comes with a hefty price tag. For this reason, it's important that you choose the right one to make the most cost-effective decision. However, with the many options available, selecting the perfect one can seem overwhelming. To help you figure out which refrigerator is best for your household, here are some factors you should consider:
Finishes and Colours
The features and functionalities of the fridge you plan to buy must be your priority. However, it's also important to ensure that your appliance matches your kitchen's overall appearance. Thankfully, refrigerators now come in a wide variety of finishes and colours. This allows you to pick out the perfect one that complements and completes the look of your space.
If you want something timeless and affordable, go for off white selections made from plastic. However, you can choose stainless steel if you prefer a refrigerator that looks modern and professional. Just remember that it can be more difficult to remove because marks and fingerprints are more visible on its surface.
Size
Size is crucial when it comes to selecting a refrigerator. If you get the wrong one, it may not fit in your kitchen or won't suit your lifestyle. For this reason, mind the motif of your home, the available space in your kitchen, and your home's overhead clearance. Don't forget to allocate a bit o wiggle room to allow the fridge motor to breathe.
The standard refrigerator dimensions range from around 61-71 inches in height, 28-34 inches in depth, and 28-39 inches in width. However, the average size of a fridge varies depending on its type. Here are the standard refrigerator sizes for different types of fridges:
Top-Mounted
A top-mounted fridge on average is about 61-66 inches in height, 28-34 inches in depth, and 28-32 inches in width. This type of fridge has a freezer on the top. If you are on a budget, this may be ideal for you since it is the cheapest fridge option.
Bottom-Mounted
The average size of a bottom-mounted refrigerator is around 67-70 inches in height, 33 inches in depth, and 29-32 inches in width. In this type of fridge, its freezer is on the bottom. Its food storage is at eye level, which provides easy access.
Side-by-Side
On average, a side-by-side fridge is 65-71 inches in height, 29-31 inches in depth, and 32-39 inches in width. Using this type of fridge is convenient. Since it has fridge space on one side and freezer space on the other, you no longer need to bend down to access its compartments.
French Door
A French door refrigerator is generally 68-70 inches in height, 29-34 inches in depth, and 29-36 inches in width. It is the newest and currently most expensive refrigerator available. It is similar to the bottom-mount fridge, but its freezer on top has two doors.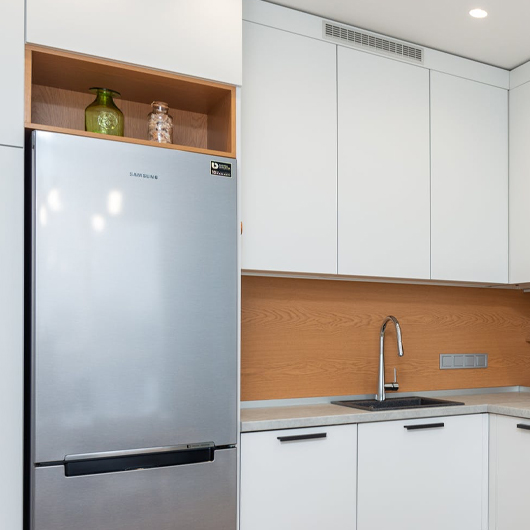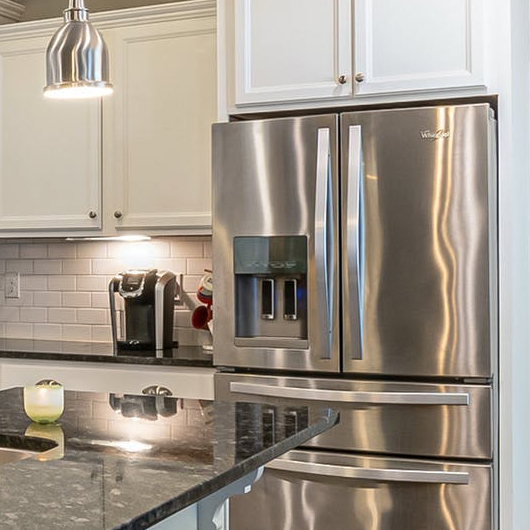 Conclusion
Searching for the best fridge for you and your family can be tricky, especially if you consider different factors. Unfortunately, buying the wrong refrigerator can be costly, especially for first-time homeowners like you. Thankfully, you can try out different types of fridges until you find one that best fits your needs and lifestyle through fridge rentals.
Renting a fridge is your best option for determining the right appliance for your home. If you are looking for a company that offers fridge rentals in Brisbane, Sunshine Coast, and Gold Coast, reach out to Academy Appliance Rental. We also offer other appliance rentals, including TVs, washers, dryers, and more. Get in touch with us to discuss your needs!