Cleaning Tips for Your Stainless Steel Appliances
Have you ever tried renting a stainless-steel appliance before? Then you probably discovered that it only takes a few minutes, and they're not so stainless anymore! Those appliances are hardly a match for your kids' fingerprints, and you might find that stainless steel can actually be quite challenging to maintain.
Companies use different types and grades of stainless steel, so it's only to be expected that they require different cleaning methods as well. That said, you know that you need to maintain the condition of those appliance rentals, so you should really make an effort to clean them. Here are some tried and tested tips that would surely work no matter what brand you're renting: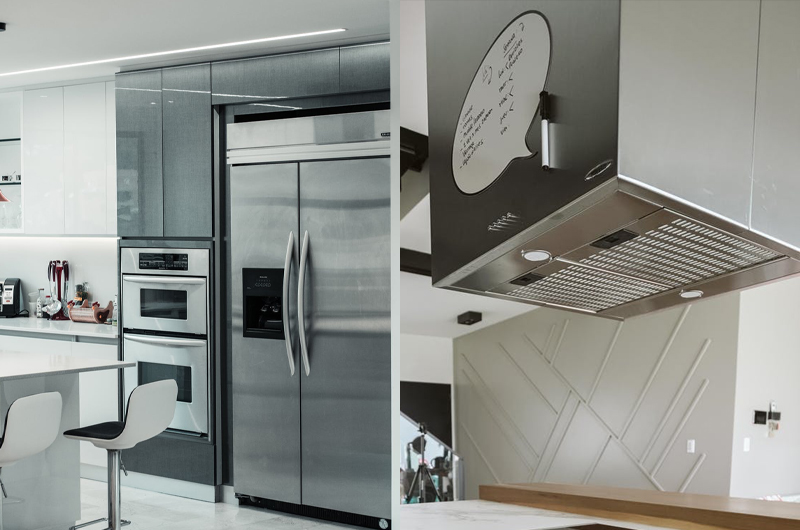 Always Be Gentle
Never use scrubbing brushes or steel wool to clean the appliances. Stick to soft cleaning cloths like microfiber or cotton. Microfiber is your best option as it effectively absorbs water and doesn't scratch the appliance's surface.
Try Water First
Before you use different appliance cleaning solutions, give good old water a try first. You might be surprised just how a microfiber cloth dipped into warm water can deliver. Just ensure that you dry the entire surface afterward with a dry microfiber cloth or a soft towel so you won't have those pesky watermarks.
Never Go Against the Grain
Similar to wood, stainless steel also has a grain. Take a closer look when you clean so you can determine which way that grain goes and clean following this direction. You should never clean against the grain as not only will this leave marks, but it's also possible that you'll scratch the surface of the rented appliance, and you wouldn't want that, right?
Give Vinegar a Try
Perhaps water and cloth aren't working as well as you want them to. Why not mix in some vinegar? It is known to be an excellent cleaner and is generally safe for appliances. You might want to try a diluted solution first and if it's still not delivering the results you want, try it undiluted.
Use Mild Dish Soap for Grease
If the appliance you rented has some food stains and grease spots on the surface, you can try a gentle dish soap mixed with warm water. Don't use too much of it, though, because you don't want to deal with soapy residues later on. Don't forget to dry the surface after!
Spritz on Some Window Spray
Many homeowners swear by Windex when it comes to cleaning their stainless-steel appliances. If the tactics you've tried so far haven't worked for you, you might want to give this one a shot. It might be a good idea to spray the window cleaner on your cleaning cloth, though, instead of directly into the appliance's surface.
Apply a Little Bit of Olive Oil to Polish the Appliance
If you want to see those appliances shine, you can moisten a cloth ever so slightly with olive oil and use that to give your refrigerator, oven, or other appliances a nice sheen. This can be used for most furniture, too!
  
Conclusion
You want to ensure that your appliance rentals are always in good condition. You want to keep them looking new for many years, and with the right maintenance strategies, you can! Hopefully, the tips shared in this post will help make your appliance cleaning task more manageable. 
Whether you're looking for a long-term or a short-term appliance rental in Brisbane, Academy Appliance Rentals can meet your needs. Check out the array of appliances you can rent and find out about our easy payment options for you!