Why Appliance and Furniture Rental Makes Financial Sense
Every homeowner wants a well-furnished house filled with high-quality appliances. However, furniture and appliances come with hefty price tags, and buying every essential piece can eventually burn a hole in your pocket. Fortunately, you can still get them at a fraction of the cost of brand new items by opting for appliance and furniture rentals. Here are some of the reasons why considering this option makes the most sense: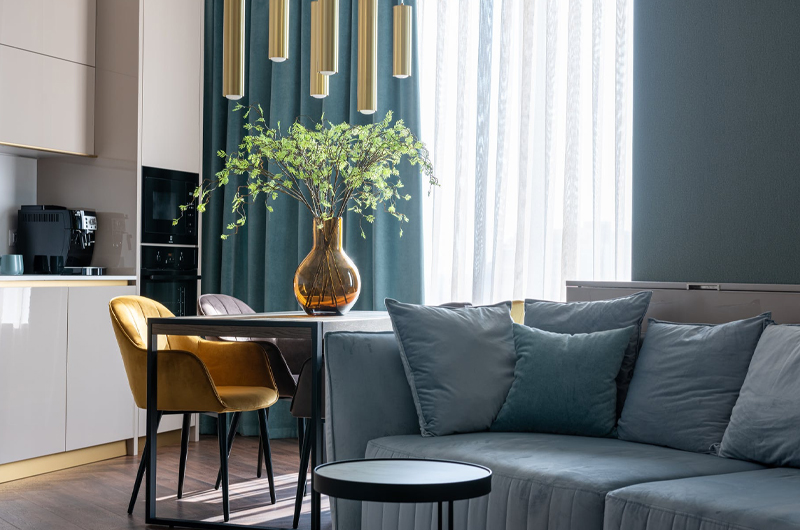 No ongoing maintenance costs
The cost of living nowadays is high, so every essential item is probably going to be very expensive. For example, if you are eyeing a brand-new microwave oven, get ready to shell out around 300 dollars. Worse, it will cost you more if it gets damaged or eventually breaks down and requires repair or replacement. 
On the flip side, you can enjoy using a high-quality appliance without breaking the bank when you rent it out for 4-8 dollars weekly. Choosing rental packages based on your needs is also possible.
High quality
Contrary to popular belief, items from furniture or appliance rental providers are all high quality. They are well-maintained and optimally working at all times. If you are unsure which one is the best for you, you can rent around, try each furniture or appliance over months, and then choose the one you think suits your needs and preferences the most.
Provides convenience
Renting in a share house offers you lower monthly rent, but its downside is a lack of peace and harmony between housemates. Grievances can eventually surface if shared furniture or appliances gets damaged or breaks down. Unfortunately, the owner often becomes responsible for repairing or replacing these faulty items. This situation could easily be addressed by renting furniture or appliances. 
If you are a tenant, you have the option to rent your own items based on your needs. Since most are for rent with flexible terms, you can also get more bang for your buck and avoid getting stuck with an expensive piece of furniture or appliance that you may no longer need after several months. This is ideal if you are planning to move in the future.
Comes in your desired style
Choosing pieces of furniture that match your style and the aesthetics of your home can be daunting. This is especially true if you don't want to stick to a single theme for too long and desire to try out the latest home design trends frequently. 
The good news is that furniture rental provides more freedom to experiment with different styles of furniture. It also ensures it suits the look and feel of the area you are going for without buying a brand new one and replacing it often. This way, you minimise the risk of purchasing an incorrect item and ending up regretting spending a considerable amount of money on it, only to sell it in the end.
  
Conclusion
Furniture and appliances add appeal to your home, make tasks more efficient, and improve your overall quality of life. They often cost a lot, but instead of purchasing new ones, choose instead to rent essential items and save more in the long run. Consider the reasons listed above to make a well-informed decision and determine if rental is right for you.
If you need furniture or appliance rentals in Brisbane, reach out to Academy Appliance Rentals. We offer a wide range of products and have them delivered and installed to your property. Browse our available items today!